Falken becomes official tyre supplier for Skoda Superb
Published On 25-Oct-2017By TyreDekho Team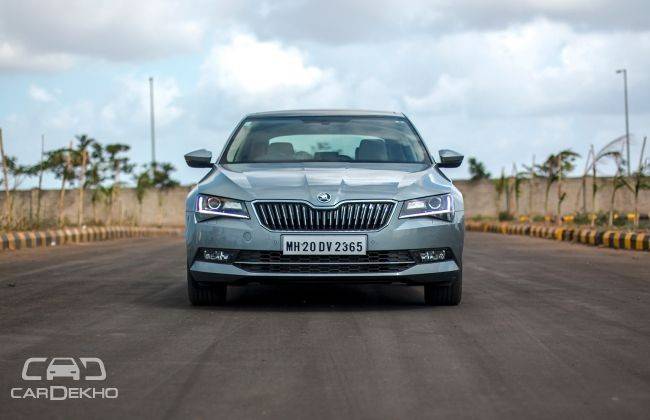 The Japanese brand with a long lineage of making High Performance tyres has been eyeing a larger market share in passenger vehicles segment. Over the last few years, Falken has established various OEM associations with popular auto-makers. An addition to that list is the latest tie-up with Skoda wherein European versions of Skoda Superb would come shod with Falken tyres.
Superb would come shod with Falken ZIEX ZE914 ECORUN tyres, which offer superior ride quality and sporty performance.
Stephan Cimbal, Marketing Head-Europe, Falken Tires, commented, " We believe it delivers attributes that OEMs are looking for in this type of car; an exceptionally comfortable ride together with a lower rolling resistance to reduce energy loss and therefore fuel consumption, without compromising on grip."
"The latest generation of Superb is 30 per cent more economical on fuel, so the efficiency of the Falken ZIEX ZE914 ECORUN is particularly well-suited to the Superb and its target market."
Falken Tires is one of the oldest and most popular tyre brands in the world. And over past few years the progress made by the company has been staggering.
Cimbal added, " OEMs want to ensure that the drivers of their vehicles are receiving a comfortable, responsive and safe ride – tyres play a vital part in that. We're delivering quality, high-performance tyres at the right price for manufacturers. We are also flexible and responsive; creating specific tyres where the manufacturer demands from a proven platform to provide customization at an affordable level."
Apart from Skoda, Falken has OEM contracts with a few other brands of Volkswagen Group. Seat, a part of VW Group, makes use of AZENIS FK453CC and ZIEX ZE914A for its flagship SUV Seat Ateca.
Falken ZIEX ZE914 ECORUN tyres are also being used on Honda HR-V.  Fiat Chrysler Automobiles rely on Falken tyres for Chrysler Pacifica and Chrysler 200 BUX vehicles.